Licensing of Mervis PLC Runtime
With version 2.4.x.x and newer it is necessary to activate the Mervis Runtime licence at wPLC750-8101, wPLC75-8102, and MervisRT.
To licence the PLC, open the Solution in Mervis IDE ver. 2.4.x.x. Click PLC → PLC Operation  → Licensing.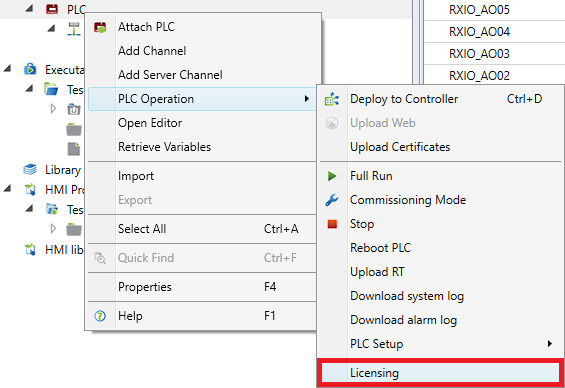 In the licensing dialog download the hardware description first. In Step 2, enter the licence number which you received together with the purchased hardware, and your e-mail address where the activation e-mail shall be sent. By clicking Activate, the program communicates with the Domat Control System activation server, and checks if the licence number is still unused. If the activation is successfull, execute the last step by clicking the Upload button. This transfers the activated licence into the PLC..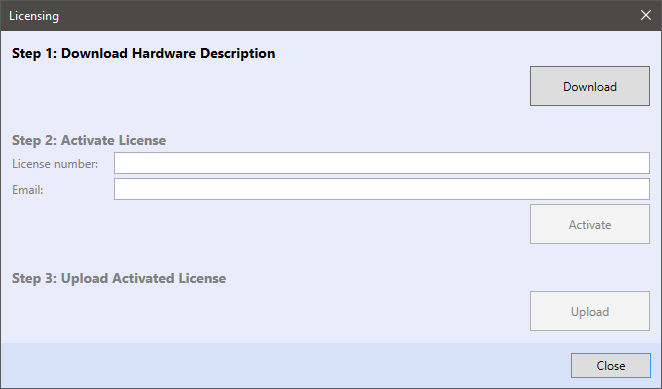 In case of trouble please contact the Domat Control System technical support.